Dadavan Training Workshop 2017
Posted on: 27 September 2017
By:

angiemorris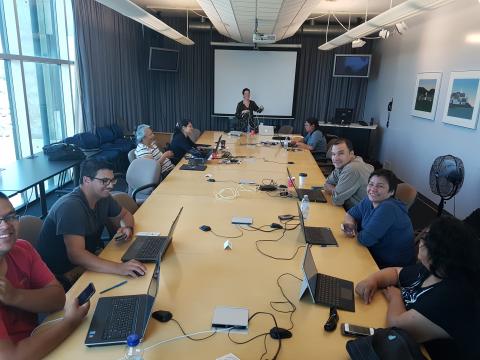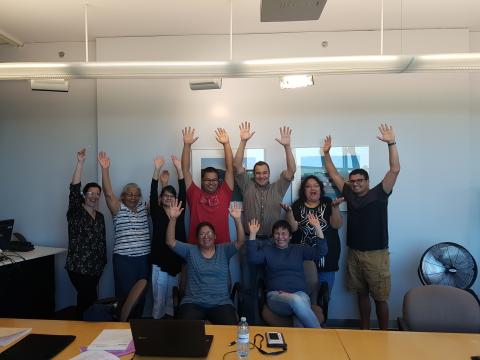 K-Net still continues to provide training and support in Dadavan Administration to the following communities; Keewayin, Deer Lake, Fort Severn, Poplar Hill, North Spirit, Lac Seul, Mattagami and Pikangikum First Nation. This past August, K-Net hosted a training session with Outcomes and the community Data Administrators in Thunder Bay. The community Data Administrators work within their respective schools in different capacities and have taken data administration as part of their usual duties. Most of the workers are fairly knowledgable in Dadavan and have really utilized this data management tool in supporting student success and school administration. 
The administrators were able to set up their school for the new school year with the following; 
            -   Semester and Term setup
            -   School Information Editor
            -    Making School Closure Codes standard
            -   Making Attendance Reasons standarad 
            -   Setup Homerooms
            -   Setup & Schedule Attendance Sections
            -   Update Students
            -   Update Employees
Datavan trainer, Dale MacMullin, also explored new Outcomes 10.0 features with the community administrators.  The covered new modules that could be available to their school administration. New modules such as; 
            -   Staff Attendance Module
            -   Behaviour Incident Enhancements
            -   Student Photo Upload Enhancements
            -   Teacher Planner Enhancements
We always welcome any school administration that wishes to work with us on their Data Management. 
Please contact Angie Morris for more information. Phone toll-tree 1-877-737-5638 or email
angiemorris@lp.knet.ca
.